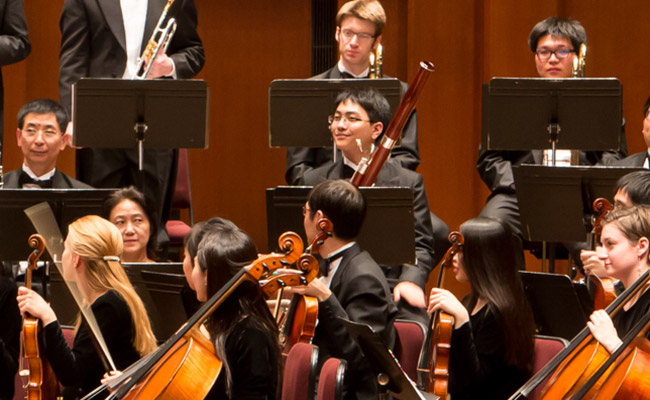 Symphony Concert Countdown
It's now crunch time for Shen Yun Symphony Orchestra rehearsals. On top of the regular preparation of our classical Chinese dance staged performance, we're also rehearsing for Symphony Orchestra's fall concert series.
It's a big thrill and an honor to be experience the creation and growth of Shen Yun Symphony Orchestra, now heading into its third season. Next month, we'll be travelling to Boston, Miami, Toronto and a few other cities. But the city I am most excited about is Chicago.
The Windy City is home to my Alma Mater—Chicago College of Performing Arts at Roosevelt University—and I lived there for six years.
Shen Yun's headquarters is a couple hours from New York, a city full of excitement and opportunities. But Chicago has stuck with me as my go-to city. From food to culture, Chicago is just a fantastic city.
Our performances there will also be a time of reunion. It'll be great to see some of my old classmates and professors, as well as my parents, who will be flying from Los Angeles to see our performance (it's the closest concert to them this year).
My wife, Carolyn, will also be performing on this tour. She plays violin in the orchestra and I am excited to be traveling and playing with her. I suppose I have many things to be excited about.
This will not be my first time performing at Symphony Center in Chicago. I've performed there many times with various groups. When I return this October, I'll be performing one of the same pieces I did five years ago with the Civic Orchestra, Berlioz's Hungarian March. Featuring dramatic dynamics and catchy themes, it's a classical Western gem that will create a great contrast to our classical Chinese pieces.
Alright, time to get back to practice, I think my bassoon is calling me.

Steven Louie
Bassoonist
Bassoonist
2014年9月6日