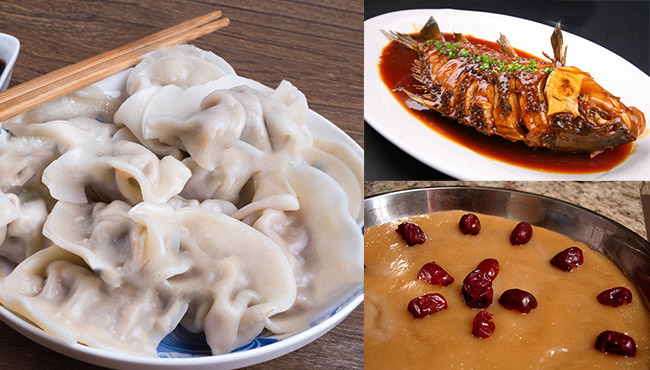 How to Celebrate Chinese New Year in Style
You could call it the biggest celebration on the planet. Yes, bigger than the Superbowl. And yes, even bigger than the New Year we celebrate in the West. It is recognized by the people of China, Korea, Vietnam, Taiwan…. It's about two weeks long, and accounts for the largest annual human migration in the world.
In fact, while in America New Years isn't that big a deal, in Asia it's the number one holiday. And this year, based on the lunar calendar, it falls on February 10.
Let's face it—at this point, here in the West, memories of the past holiday season are fading fast. So why don't we go back for one last hurrah before finally settling into the quiet days of late winter?
It will be both edifying and entertaining! (And yummy.)
FOOD
What's a holiday without food? Here are three Chinese New Year biggies.
※ Dumplings. For whatever reason, these little goodies have taken on the name "dumplings," but they're nothing like the dumplings we usually eat. Instead, they're more like crescent-shaped ravioli. Usually eaten on Chinese New Year's eve after midnight, they're preferred for their shape: they look a little like ancient silver or gold ingots. The idea is that the year is sure to be prosperous if you start it by eating dumplings!
Dumpling-making parties can be lots of fun, too, but if you want to enjoy the food without the fuss, try frozen ones. Or for something in between, you can buy the dumpling wrappings but make the filling yourself. Either way, they're delicious. Don't forget the soy sauce!
※ Rice cakes. These jellylike gems are a lot more interesting than their name suggests. Consistency-wise, they're very similar to Turkish delight. They can be sweet or savory, and are eaten for their name: "sticky rice cake" in Chinese (nian gao) sounds the same as "top year."
※ Fish. Fish is eaten for the same reason as rice cakes: in Chinese, "fish" is a homophone (a word that sounds the same but is written differently) for "abundance." But… make sure not to finish the fish! If you do, you won't have any "extra" abundance in the year ahead.
DÉCOR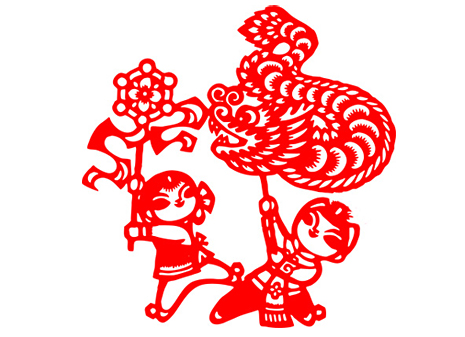 Adding beauty, and perhaps magic, to the season.
※ Paper cuts. (No, not the kind that make you bleed.) This art form, which some say dates back to the sixth century, is used to create intricate displays; for windows, in particular, the light shines through and shows the details of the designs. Some of them are truly remarkable! Arts and crafts stores sell kits for this, if you want to try making some yourself.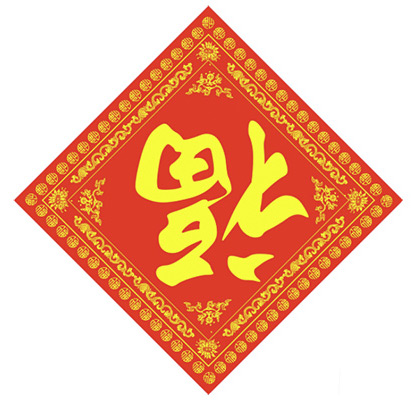 ※ Words of good luck. Chinese calligraphy for "good fortune," "happiness," "health," and "longevity" are posted on doors and windows to evoke such blessings for the coming year. Depending on your penmanship in Chinese, you might have to purchase these.
GREETINGS & GIFTS
※ Cards (you can send an e-card!). Bowing and in-person visits were once a mandatory part of New Year rituals. But with the busyness of modern life and the distances that separate people, greeting cards have become more popular. Shen Yun now has Chinese New Year e-cards for sending to your friends and relatives. They are sure to appreciate the surprise!
※ The red envelope. This is the most important item in New Year festivities. Each year children wait expectantly for their special New Year gift—money in a decorative red envelope, bestowed by their parents, grandparents, and other relatives on New Years Day morning.
A NEW TRADITION
For countless Chinese households, celebrating the New Year now involves a new tradition—watching a special broadcast of Shen Yun.
Each year, Shen Yun produces a large-scale recorded performance specifically for its audiences in China, who unfortunately cannot yet welcome Shen Yun in person. The communist regime tries to block people from seeing the broadcast. But via satellite dishes and homemade DVDs, Chinese families still find a way to celebrate by watching their ancient heritage come to life through the magic of Shen Yun.
For those of us outside China, we can honor the world's most popular holiday together at top theaters around the world. Find out when and where Shen Yun is performing near you this Chinese New Year season and beyond.
We look forward to celebrating with you!